Cream powder, partially hydrogenated soybean oil (trans fat), "flavors," saturated fats, sodium, controversial ingredients and added sugar. That was dinner for thousands, maybe millions, of babies and toddlers last night who ate Gerber Graduates Lil' Meals Pasta Shells and Cheese.
Most of us know the healthiest foods are natural and unprocessed like fruits, vegetables, nuts, seeds and whole grains. Yet we spend a great deal of our nutrition equity chowing down on chemicals disguised as food. And unaware, feeding them to our children. 
So I was excited to find this user-friendly food rating website FoodFacts.com. FoodFacts can help you and your family eat more healthfully by knowing if a food has excessive sugar, fat, salt or harmful chemicals.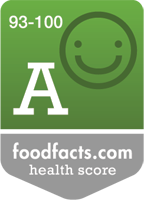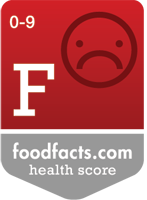 FoodFacts.com reviews more than 100,000 popular packaged, non-packaged and fast foods and 20,000 ingredients. Each product or food is graded from a head-of-the-class "A" to a failing "F" based on the quality of ingredients andwhether a food offers any nutritional value.
There's also a full list of ingredients, nutrition facts panel and bulleted good news/bad news report card for each product. Taste is not considered.
Stanley Rak, FoodFacts' founder and sole funder, started the site after he was feeding his 3-year-old grandson and noticed the food was sticking to his fingers. "I thought what's in this?" Rak told me. "So I looked at the label on the jar and couldn't pronounce most of the ingredients!" Rak then went home and looked at the ingredients in everything in his cupboard. That was the beginning of FoodFacts.com.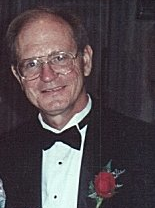 I marvel at and support the initiative of one individual doing what he can to protect all of our health. Rak's aim is to help people eat more nutritiously, eat safely if they have food allergies or dietary restrictions, and create a community where members (it's free) can share their food findings and experiences.
Rak also hopes FoodFacts.com will influence manufacturers to produce healthier products. For instance, manufacturers can still hide ingredients. "They don't have to list trans fat on the package if it's under half a percent," Rak told me, "but you'll see it on FoodFacts." Paid for only by Rak, FoodFacts is entirely transparent and not supported by any advertising.
"Sometimes my neighbors are afraid to invite me to dinner," said Rak chuckling, but he's always adding to the site. A recent addition goes back to its roots — a "Baby Nutrition, Allergen and Score Guide" to help new mothers provide their babies nutritious products. "Because," Rak says, "the abundance of sugar, including hidden sugars, in baby foods is where our lifelong struggle with obesity and nutrition begins."
5 Healthier Foods and Their Scores, as Rated by FoodFacts.com
5 Unhealthy Foods and Their Scores, as rated by FoodFacts.com
Originally published in The Huffington Post