As Diabetes Month ends, I don't know how much we've accomplished. I don't know how many more people with diabetes will take better care of themselves. Or how many people realized they may have undiagnosed diabetes and went to get a fasting blood sugar test.
I do know that Nov. 14, World Diabetes Day, the International Diabetes Federation released the latest stats and projections on the rising incidence of diabetes around the world. The situation everywhere is getting worse.
Yet for me, having lived with Type 1 diabetes almost 42 years and with no end in sight, I have to find hope somewhere. So I take it in the attitude I've adopted: You can have a great life, not despite but because of diabetes.
Don't get me wrong: I am not denying the work, the hardship and the fears diabetes brings or it's potentially damaging consequences. I am suggesting what Randy Pausch told us in his "Last Lecture" and what Michael J. Fox has been telling us since he got Parkinson's. That you can make meaning from tragedy and find not just a way to bear it, but joy in a meaningful life.
I have used diabetes as a catalyst to create a purposeful life: to become fitter, stronger, more compassionate, passionate, bolder, less fearful and help others. Many others have told me the same.
Looking for a way to cast light where things are dark, I believe pride can serve as an "antidote," particularly for Type 1 diabetes, until there is a cure. I have found so in the passing decades. Perhaps there will be some light for you in my story.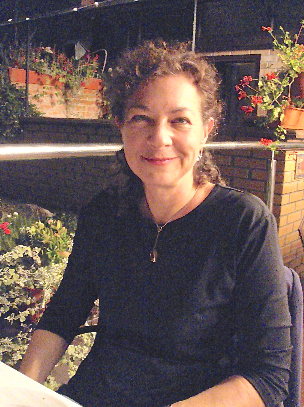 After three decades living with Type 1 diabetes, at the age of 48, I was laid off from my job, undergoing diabetic frozen shoulder surgery and getting married — for the first time.
There was another first. Not wanting to be a burden to my husband-to-be, I went to a diabetes educator for the first time in 32 years.
All these events provided the perfect midlife crisis — and the beginning of my second career — diabetes author, lecturer and coach.
I see diabetes management differently than most. I believe pride in how we live with diabetes can move people to manage their diabetes better than discipline, willpower and fear.
I am convinced that we need to inspire patients to better diabetes management, not through emphasizing target numbers, but the rewards of accomplishing those targets: good health, energy, spending time with loved ones and living our dreams.
Focusing on what gives life juice and what one loves is what motivates people to create health. Not surprisingly, those who use diabetes as a catalyst to create more meaningful and purposeful lives, live fuller, happier and healthier ones.
But pride cannot be taught, it can only be kindled. So we must shift our overwhelming focus on achieving numbers to bolstering pride. Pride creates its own closed loop system. Managing diabetes well you gain strength, courage, confidence, capability, and pride. Feeling proud, you are motivated to continue to manage your diabetes well.
Successful diabetes management requires both medical proficiency and emotional strength, and so we must look at people with diabetes as whole human beings. Sometimes I fear health professionals see us as levers to be pulled at appointments, and then sent home to get perfect numbers. 
I moved from a miserable beginning with diabetes: It was 1972 and I was 18 years old when diagnosed with Type 1. I spent a dozen years with no meter, the medical ignorance of the times and a physician who in trying to "scare me straight" scared me into denial. But through the years I learned more and shifted my goal from getting through the day to "flourishing" through the years.
Corny as it is, for me diabetes is in many ways a blessing in disguise. I believe I am healthier than I would be otherwise. I have used diabetes to lose 30 pounds and keep them off for 30 years. To walk three miles a day. To have a heart that makes cardiologists smile. To have tight blood sugar control, and to manage my tasks with gumption and grace, even with diabetes' inconsistencies.
I also have a deeper appreciation for all that I have and a life now built around purpose and passion. I have lived and traveled around the world, in part due to diabetes, and accomplished things I never thought I could. Yes, I am proud.
Pride is an unquantifiable emotion; we cannot measure its power except in witnessing its results. I believe pride can transform the hopelessness, helplessness and notion of surviving diabetes into the strength, courage, character and determination of thriving with diabetes.
As Diabetes Month ends few people will stop to think that for those of us with diabetes, our diabetes life continues.
Be proud of what you do managing diabetes and let that pride help you ride the waves that will come and go each passing day.
Then, we will surely have accomplished something tremendous this Diabetes Month.
Originally published in The Huffington Post.